Try example report in DataDirect folder
Hi Linkinx64,
How are you?
I'm trying example report in DataDirect folder (file Hourly_Master.xls).
I have a variable as picture 1.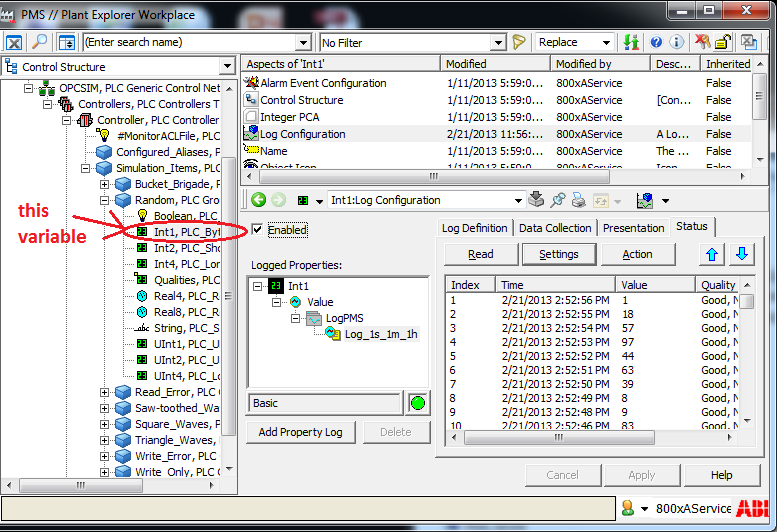 I need change default variable in report file but I don't know how to correct it (picture 2).



I sure the DataDirect is installed properly because I can manual create report as pic. bellow



In this case, what should I replace "ACI4_12,VALUE" in cell B13?
Could you help me how to fix it?
Thanks.
Answer this question
Follow
Voted best answer
Hi, Tuan.
I am fine but now I have a project commissioning. So far I'm available only at Sunday.
AIC4_12, VALUE is a label. Whatever you replace it with it doesn't update the value (value=50).
To get process values, historical values or list of alarms you should use "Data Direct" addin for MS EXCEL.
Sometimes it is not installed by default. In this case you should manually install it.
For MS Excel 2010 you should select File->Options->Addins, the click on "Go" button.
Navigate to the C:\Program Files\ABB Industrial IT\Inform IT\DataDirect\Bin and select "ABBDataDirect.xla".
It will bring DataDirect menu in the MS Excel from where you can select what you want to get:
On clicking "Indstrial IT Process Values" a new window appear where you can specify a value for the report:
Click "OK" and the value will be copied to the excel sheet.
You can also insert values manually.
In this case you should select value cell, and type expression as follow:
=ABBGetOPCDA("[Control Structure]Root/OPCSIM/Controllers/Controller/Simulation_Items/Random/Int1:Value
", TRUE)
Should work.
regards,
Linkinx64
Answers
---
Please upload your excel report for me.
Thanks.
---
Hi tuanPASCO,
A good way how to know what to substitute a variable in the controller with datadirect is to:
Expanding the item Columns in DataDirect, so that you see Object Type, Aspect and Data type.
See pic 1
(is from the manual "System 800xa Information Management - Data Access and Reports, page 97)
Now its easier to write tag search ways in a Excel template.
/runsac
Other questions needing answers